Japanese Houseboat Hamashin
Yakatabune is a traditional Japanese houseboat. Hamashin offers you fresh dishes cooked by fishermen which are served in a beautiful straw-matted room like a hall of the Japanese inn. Hamashin operates traditional style attractive houseboats and the largest 124-seater in the Tokyo Bay. As they are equipped with flush toilets and air conditioning, women and elderly people can go aboard with great comfort. Our boats proceed less laboring, so that you need no worry about seasickness. You can also enjoy a night view on the deck while moving. Geisha dressed in kimono can be arranged upon your request. Have a great time in our yakatabune with much enjoyment!
■ VIEW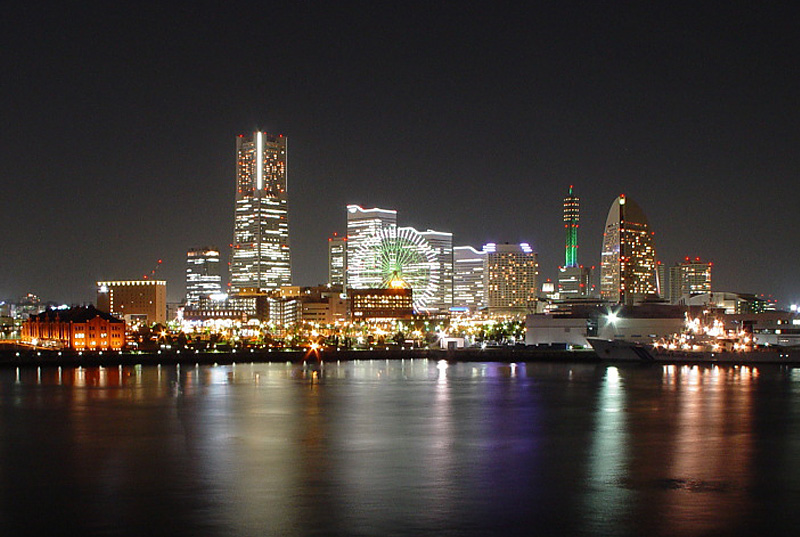 View of Yokohama Bay area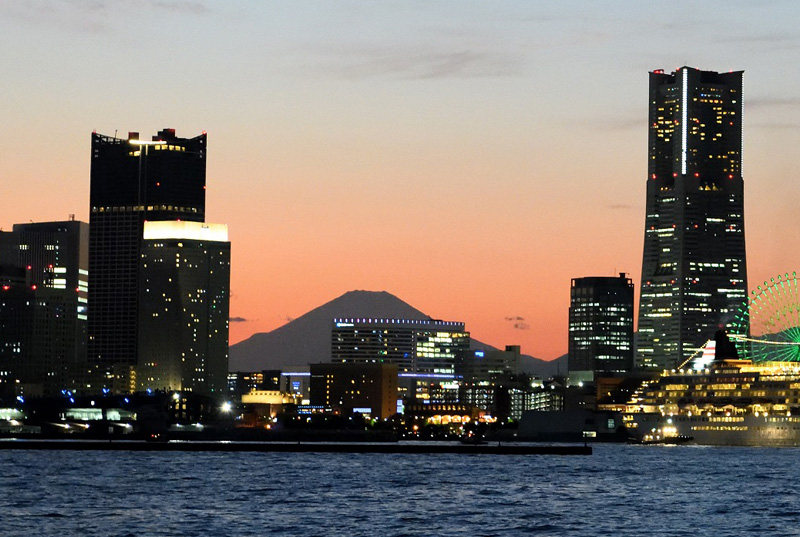 View with Mt. Fuji
At the port of Yokohama, enjoy the modernistic night view of Minato Mirai, the historic feeling of the old times of Yokohama and the lighted up Bay Bridge. At the point of Hakkeijima, you can enjoy the night view of the entertainment park, Sea Paradise, near at hand. When the evening air is clean and fine, Mt. Fuji can be seen clearly. From the Tokyo Bay, you are able to look at the two symbol towers, Tokyo Sky Tree and Tokyo Tower.
■ CUISINE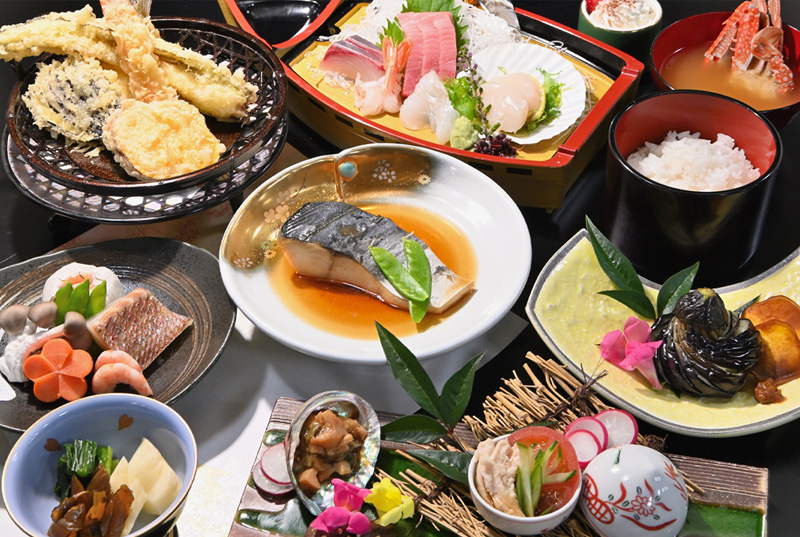 1 Shiosai course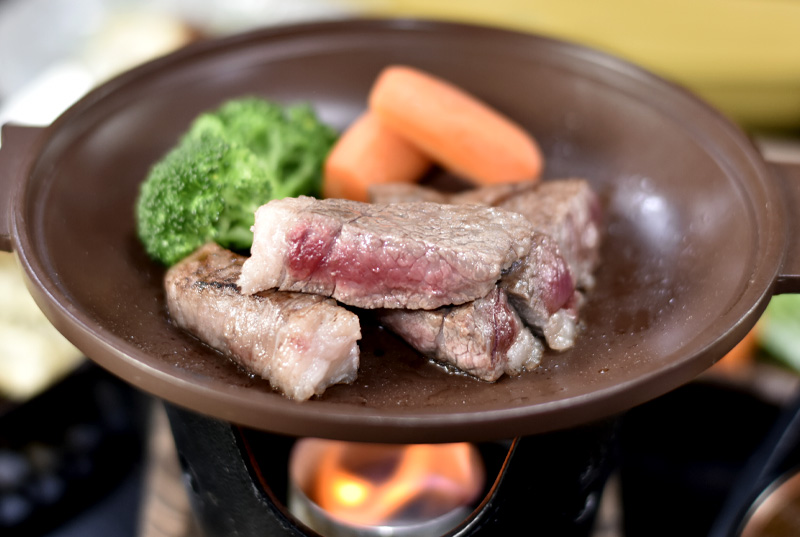 4 Japanese steak course
All of our boatmen are also skilled fishermen. Fresh seafood caught in the morning is cooked and served on board. Freshly-fried tempura dish is served one by one. Please enjoy Japanese food, seasonal cuisine and excellent fresh dishes and Japanese steak.
■SERVICE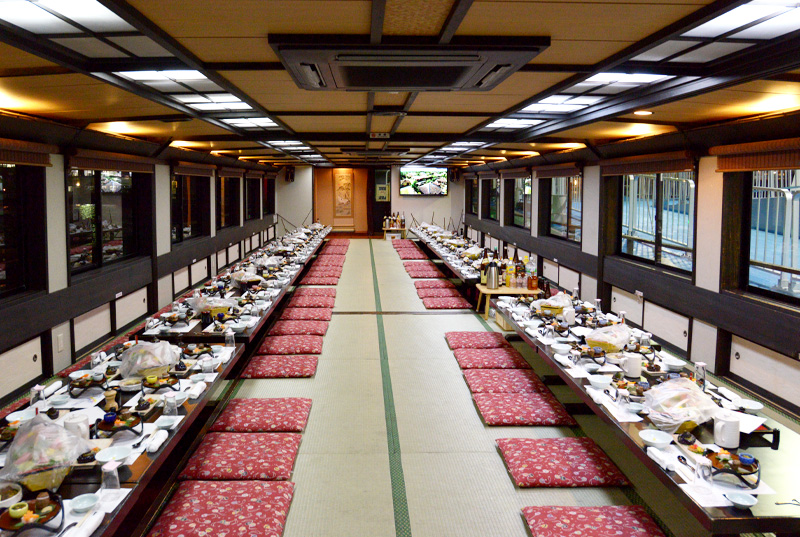 inside of the boat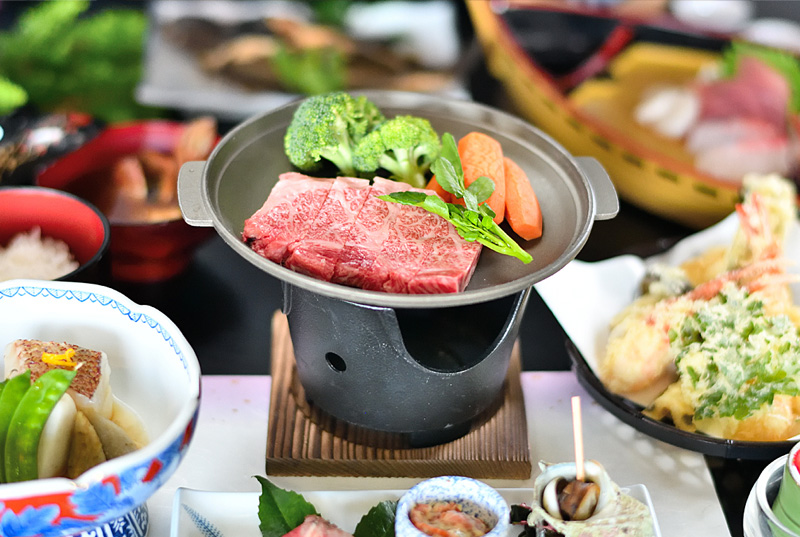 5 Hayama steak course
In general, a group reservation is required for boarding YAKATABUNE, though we offer a share-ride houseboat for the minimum guests of two. Please enjoy our delicious dishes and a beautiful night view on the sea.
■Yokohama share-ride 5 courses
1 Shiosai course

3 side dishes, 4 sasimi, boiled fish, 1 seasonable dish, 5 tempura, rise, miso soup, Japanese pickles, desert


10,450

JP yen(including tax)

2 Sazanami course

3 side dishes, 3 sasimi, boiled fish, 1 seasonable dish, 5 tempura, rise, miso soup, Japanese pickles, desert


9,350

JP yen(including tax)

3 Asanagi course

3 side dishes, 4 sasimi, boiled fish, 5 tempura, rise, miso soup, Japanese pickles, desert


8,250

JP yen(including tax)

4 Japanese steak course

3 side dishes, Funamori sashimi, boiled fish, 1 seasonable dish, Japanese steak, 5 tempura, rise, miso soup, Japanese pickles, desert


13,200

JP yen(including tax)

5 Hayama steak course

4 side dishes, Funamori sashimi, boiled fish, 1 seasonable dish, Hayama steak(shimofuri), 5 tempura, rise, miso soup, Japanese pickles, desert


16,500

JP yen(including tax)
Port of sailing

Osanbashi Pier (Osanbashi futo building 1F) > google map
Yokohama Pukari Pier > google map

Departure date

Open: all year round (closed on Monday, Wednesday and new year holidays)

Cruising time

2 hours

Minimum acceptable number

2 guests~

Children's plan

5,500 yen including Boarding fee, Children's dish menu, soft drink, tax and service charges.

Notes

Please gather at the boarding place 20 minutes before sailing time.
Reservation is to be made 5 days before boarding date.
Smoke-free in the houseboat. Smoking is permitted only on the deck.

Cancel charge

Cancel charge Upon cancellation of reservation cancellation fee will occur.
・7days~4days 30%
・3days~the day before 50%
・the day 100%